Save
3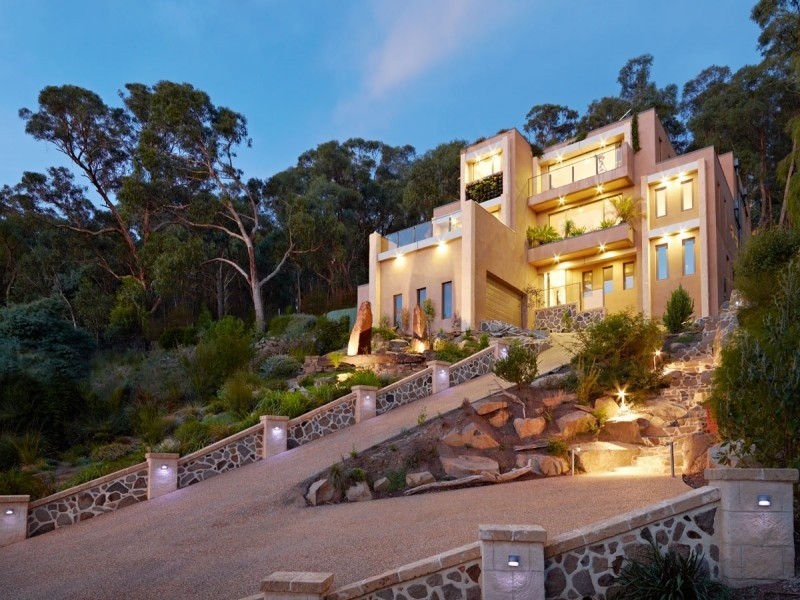 Custom builder
Sloping block design
Single storey
Modern New House Design.
Variations
| Name | Living | Alfresco | Theatre | Study | Butlers | Lot Width | Squares | Price |
| --- | --- | --- | --- | --- | --- | --- | --- | --- |
| Olivette | 2 | 1 | - | 1 | - | 15 | 54 | $POA |
Olivette
Living:

2

Alfresco:

1

Theatre:

-

Study:

1

Butlers:

-

Min Lot Width:

15

Squares:

54

Price:

$POA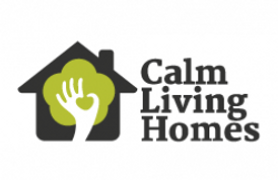 Our concept home Machu Picchu is the synthesis of an artistic work together with sustainable goals. A myriad of different factors are carefully in place to reduce overall environmental footprint of the home. Laid out in an innovative manner, the home has 3 zoned levels. The lower level is for services, business and strength, the ground level is for living and entertaining, and the top level is for sleeping.You will see sustainability and care for the environment reflected in everything from the water management system and home's positioning, to the choice of certified timbers for flooring, frames and beams and low VOC paint, carpet, glue and floor finishes. Additionally, materials with maximised U&R values have been chosen for building and insulation to boost the home's strength and level of fire resistance.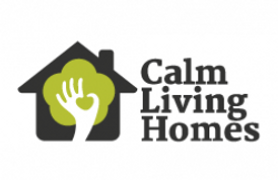 About Calm Living Homes
An expert green builder for your new green home or green home renovationIf you are looking for an experienced green builder to build your dream green home or green renovation that is what we do.Our style is personal and our product is individual.This knowledge of sustainable design and green building techniques means we can deliver your vision and also make sure you get the best value. You will also end up with a home that is not only beautiful but healthy to live in. this might be, for example, because it is free of VOC s (Volatile Organic Compounds), that cause sick building syndrome and are found in many conventional paints, adhesives, plywoods etc. Green building is no longer a fad or alternative it is simply better from a whole lot of perspectives like energy savings, comfort, reduced maintenance costs and retained value.We now have two parts of our business with slightly different offerings:Calm Living Homes which does renovations and extensions using green building techniques.Grand Desgined Homes which specialises in high specification luxury homes built on the best green building and design principles. This means is you can have a spectacular home to suit a large family that has a small environmental impact.While many people are now looking to save on home energy costs and make a personal statement by undertaking a green renovation or building their green grand designs home there is a lot of claim and counterclaim in this area. We can help you understand all the options and make the right choices for your individual situation.This is why we also offer a Green home or renovation audit service. While there is no pressure to use us as a builder when you go through this process it can save you money by guiding your decision making. Typically it can help you answer questions such as:
What are the green building features that will give me the best value for their cost? How can I optimise passive heating and cooling in my home if its orientation is not ideal? How can or should my garden and the surrounds of my home be integrated into its total design? How can I extend or renovate my heritage home to save energy and be more comfortable without altering its appearance?
What makes us different?While, of course, we are not the only quality builder around it is our knowledge of green building practices and our principles that sets us apart.
Although we need to make a living and are financially stable money is not our sole goal in life. We believe in sharing knowledge and not holding it to ourselves because knowledge only has real power when shared. We are passionate about our work and discharging our responsibility to future generations. Above all we enjoy working with people and partnering with you to deliver a result you will be delighted with.
The convenience and certainty of a one stop shop withe easy direct communicationWhen you partner with us we take full responsibility for every aspect of the job from planning and building approvals and insurance to final inspection and hand over. Anton, our Managing Director will work with you personally and guide your decision making at every step of that process. There is no big chain of command just an open and consultative one on one relationship.
Feel free to give us a call.
We look forward to hearing from you. If you would like to find out more or have any questions contact Anton Engelmayer on 0418 177 380 or email at anton@calmlivinghomes.com.au
Direct Enquiry
Contact Calm Living Homes
Upper Ferntree Gully VIC
Office Address: 8 Olivette Avenue Upper Ferntree Gully VIC 3156