Save
3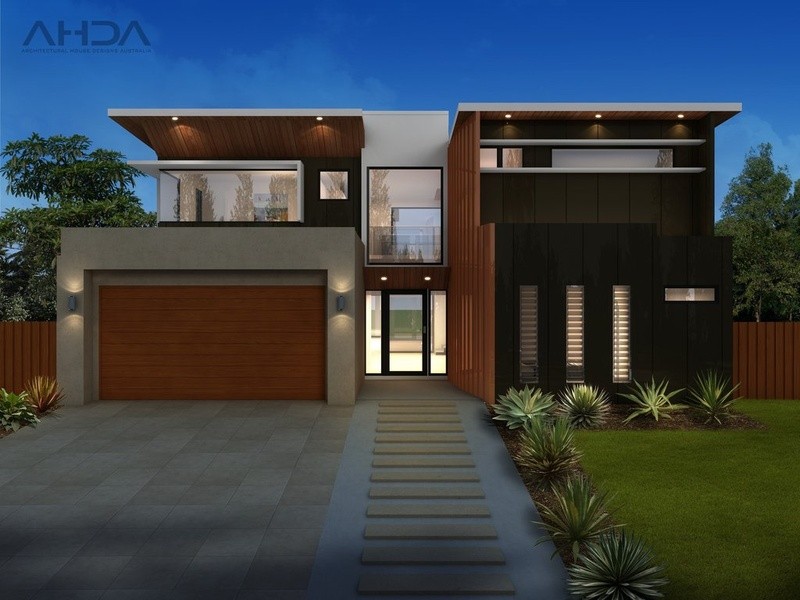 From $1,800* Check price (Design only)
lot width -
43 squares
Download brochure
Double storey
Modern New House Design.
Variations
| Name | Living | Alfresco | Theatre | Study | Butlers | Lot Width | Squares | Price |
| --- | --- | --- | --- | --- | --- | --- | --- | --- |
| M5005 Working Drawings | 2 | 1 | - | 1 | - | - | 43 | From $1,800* |
| M5005 Working Drawings + Structural Engineeri | 2 | 1 | - | 1 | - | - | 43 | From $3,450* |
M5005 Working Drawings
Living:

2

Alfresco:

1

Theatre:

-

Study:

1

Butlers:

-

Min Lot Width:

-

Squares:

43

Price:

From $1,800*
M5005 Working Drawings + Structural Engineeri
Living:

2

Alfresco:

1

Theatre:

-

Study:

1

Butlers:

-

Min Lot Width:

-

Squares:

43

Price:

From $3,450*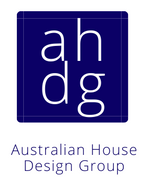 This modern five bedroom home is both extravagant and spacious with many wow features. The ground floor consists of two bedrooms both with built in wardrobes and private ensuites. Bedroom 5 is in its own private area (with the ability to shut off the whole area) with a rumpus room which includes a kitchenette - perfect for use as a children's T.V room, home office or pool room. This whole area (Bedroom 5, ensuite and rumpus room) is also perfect to use as an internal granny flat. Also on this floor you will find the large open plan kitchen, dining and living rooms. The modern kitchen features an island bench and large walk in pantry. A massive outdoor alfresco area surrounds the kitchen and dining room, extending all the way up to the rumpus room which also has glass sliding door access to the alfresco. Floor to ceiling double wall glass stacker doors (or sliding doors) from the kitchen to the alfresco allow in maximum natural light and outside views to the home. Finally, the laundry and guest powder room complete the ground floor. The second floor of the home features three large bedrooms, two with massive walk in wardrobes and one with a smaller walk in robe. All three bedrooms have their own private ensuites. A small study nook on this level adds the perfect space for homework.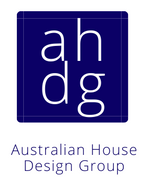 About Australian House Design Group
Who Is Australian House Design Group
We are a dynamic and innovative team who strive to provide fast and reliable services at unbeatable prices. We have created a streamlined system and one stop shop for buying designs online. In doing this we can save our clients thousands of dollars in design fees and weeks of expensive downtime. Unlike traditional architects or draftsman, we can have full working drawings sent to you within 24 hours all completely ready for building approval. With over 20 years of experience in the industry, all of our designers are fully qualified. We hold an Open Building Design Licence with QBCC (Licence Number 1122353) and are fully qualified to design projects of any size. All of our staff are based in Australia with our main office being in Brisbane, QLD we guarantee that none of our work is sent overseas.
Proudly Australian Owned and Operated!OUR TEAM
David Pasquariello Co Founder, Director and Head Designer
Melissa Pasquariello Co Founder, Marketing and Administration
Paul Fairley - Senior Draftsman
OUR SERVICES
Are you a Builder looking to create a house design portfolio? Or perhaps you are a Developer looking for cost effective and fast designs for you and/or your clients. Here at AHDG we guarantee to provide you with everything you need to impress clients, obtain building approval and build your projects. We offer highly creative and innovative designs at very competitive pricing and are more than happy to cater to individual needs. Our floor plan designs include house designs of all sizes and styles, granny flat designs, duplex and townhouse designs and unit development designs.
We are the only company in Australia offering fixed prices for house designs and structural engineering at just the click of a button!
Our Clients Include:
Builders
Developers
Individuals
Investors
Building Brokers
SERVICES INCLUDE:
Pre designed plans that are fit for building approval, building, builders quotes and council submission
Full custom design service we can create the design of your dreams
Interior design services
Graphic design services
Structural engineering
Hydraulic engineering
Energy efficiency reports
Private certification
Town planning
Town Planning Preliminary Check
Site surveying
Landscape architecture
3D rendering
UP TO 3 HOURS OF FREE MODIFICATIONS TO ANY OF OUR PLANS!!!!
All of our plans can be fully modified to suit your requirements. We can add/delete rooms, add/delete levels, move things around or re-design an entire plan! It is completely up to you.
WHAT OUR FULL WORKING DRAWINGS INCLUDE
Floor plans
Site plan (if we have your site survey)
Elevations
Sections
Roof plan
Area legend
Door and Window schedule
3D perspectives (black and white)
ADDITIONAL SERVICES
Wet area details
Construction details
Shadow diagrams
Colour floorplans, elevations and perspectives
Electrical Plan
Floor Finishes Plan
Slab Layout
WHY CHOOSE AUSTRALIAN HOUSE DESIGN GROUP?
Fast and Reliable service
24 HOUR TURNAROUND ON PRE DESIGNED PLANS
5 DAY TURNAROUND ON CUSTOM DESIGNS
Friendly and Professional
Zero compromise on quality guaranteed designs of the highest quality at unbeatable prices
100% Australian owned and operated
Over 20 years of design experience no junior draftsman
Fully customisable designs
Cater to individual needs
Designs to suit all blocks and slopes
Guaranteed to adhere to any council regulations
Direct Enquiry
Contact Australian House Design Group
Brisbane QLD
Office Address: Brisbane QLD 0